See on Scoop.it – Food Technologies: Preparation & Safety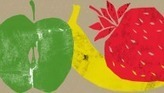 A full lesson plan and equipment list for Jamie Oliver's Food Revolution Day.
Ornella Whelan's insight:
Jamie Oliver's Food Revolution Day was a global initiative to promote healthy eating and get children involved in preparing healthy foods. The quality resources developed by The Jamie Oliver Food Foundation could be utilised in a unit of work relating to healthy food preparation. Having been specially designed to educate students about food hygiene, safety and nutrition, the resources contain step-by-step instructions on how to prepare a rainbow wrap.
The resources align with the ACTDEK022 content description. In particular, the elaboration suggesting that students describe and use safety guidelines for food storage and preparation at home and school (ACARA, 2014).
This hands-on lesson would be ideal as an assessment or end of unit activity.
Reference:
Australian Curriculum, Assessment and Reporting Authority (ACARA). (2014). Australian Curriculum: Technologies. Retrieved June 2, 2014 from http://www.australiancurriculum.edu.au/technologies/design-and-technologies/Curriculum/F-10?y=5-6&s=DEPPS&s=DEKU&layout=1
See on www.diigo.com