See on Scoop.it – Food Technologies: Preparation & Safety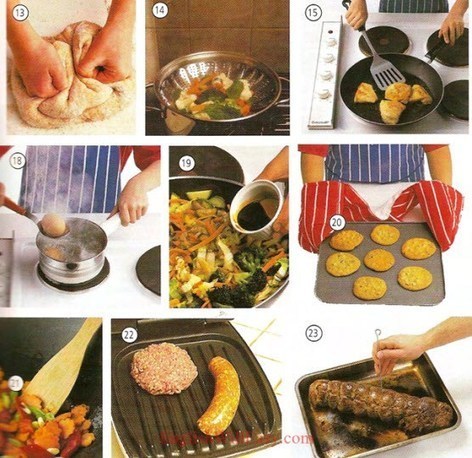 Create a Picture Dictionary for children when teaching about food preparation. This is a great way to provide concrete evidence while taping into multiple ways for children to learn. It uses specific terminology like grate, slice, knead and roast.
Ornella Whelan's insight:
This versatile resource provides students with visual representations and terminologies for a vast array of food preparation techniques. The resource could be used simply as a dictionary type reference during the course of a food preparation based unit. Furthermore, it could be a useful reference tool during practical food preparation lessons. Additionally, the resource could form the basis of a theoretical assignment with students researching food preparation techniques and safety practices.
In these contexts, the resource would address the Year 5 and 6 content description of investigating the role of food preparation in maintaining good health and the importance of food safety and hygiene (ACARA, 2014). As a tool in a practical lesson, the resource correlates with the experimenting with tools, equipment, combining ingredients and techniques elaboration.
Due to the versatility of this resource and the fact that multimodal representation of information supports the learning of visual learners and low literacy learners, I see great potential for the use of this resource in food technology lessons.
Reference:
Australian Curriculum, Assessment and Reporting Authority (ACARA). (2014). Australian Curriculum: Technologies. Retrieved June 2, 2014 from http://www.australiancurriculum.edu.au/technologies/design-and-technologies/Curriculum/F-10?y=5-6&s=DEPPS&s=DEKU&layout=1
See on englishwilleasy.com